Mrs. Hastings' Class
                ** Grade 2 **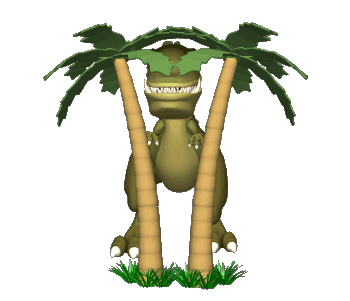 May 20th - 24th
This will be the specials schedule for this year.
Mon. -  Code/Keybd.    Tues. -  Music       Wed. -  Art      Thurs. -  Gym       Fri. - Gym
                               **  Reading Logs due Friday  **
 ** Spelling test Friday **
                                  **  **
                                 **    **
**  Bring jackets to go out for recess.  Bring boots if it's might be wet  ** 
**Blog ** 
 ** There is a link to click on at the bottom of this page. **
** Be sure to click on 
'Older Posts" when you reach the bottom of each page if you haven't seen pictures from earlier.**
Fab Five : (Need to be able to read these) 
  None   



Reading -    We are reading the story, The Signmaker's Assistant!.  We are also reading about dinosaurs and fossils.   We are continuing to practice reading strategies and fluency.  We will also continue to practice using the glossary. 

 The students will be doing some of the ELA program in Study Island.   




Story Words :  (Need to be able to read these)  


   afternoon  blame  idea  important  signmaker  townspeople     






Amazing Words- Students don't need to spell or read all of these words.  They just need to know what they mean when they hear them.  These words are in some of our readings this week.






    

    apologize  judgment  scold  protest  citizen  hoard  interrupt  troublemaker   


 

   How we be responsible when we make a mistake?  

   





    Spelling words this week have patterns involving consonant patterns aw, au, au(gh), and al in words such as crawl, talk, taught, and laundry.  





Note regarding RtI time -   

Individual classroom teachers are responsible for the teaching of reading, math, and writing skills to their own classroom students.  During the 30 min. RtI time students divide up into various groups and go to get some additional reading, math, or writing instruction or skill reinforcement.                          
Language -      This week we will continue to discuss prefixes, suffixes, and how they affect the meanings of words.  We will be reviewing the pronouns I and me.  This week the students will also continue their work on dictionary use.  In addition the students are working on completing 'Dino Information Charts'.  Students will finish giving their oral dinosaur reports.
Math -   The students are continuing to work on mental math.  All students need to practice their addition and subtraction facts 0-20 at home.  They should practice for speed and accuracy.  The class contiues to  work on trading with subtraction, also known as regrouping. We have also been working on checking our answers with addition.  The class is also learning more about measurement and applying their knowledge to objects in and out of the room.  We are using standard form and metric system.   We are working on some problem solving in small groups.   We use our math journals for some of our problem solving.
Science -   We are reading and writing about the layers of the Earth, dinosaurs, and fossils. We are continuing to get updates on the Monarch migration and Mexican Monarch Sanctuaries.  This week we will are also learning more about the plant life cycle. 
Social Studies and Global Awareness -    Our Symbolic Butterfly from Mexico has arrived!!   We have located where each individual butterfly was sent from.  Three came from as far away as Texas, California, and Canada!  We also received a class butterfly from North Carolina which migrated to Mexico.  We have also been locating areas around the world where paleontologists have found the fossils of the dinosaurs we've been researching.
**Tip of the Week ** 
   Some children need to practice number sense and understanding number bonds.  One way to work on this is to give a child a number (within the range the child should know) and have him come up with a number of different ways to get to that number or to break that number up.
 Example -  36
26 + 10 =        38 -2 =       20 +10+6 =
25+11=       46-10=       18+18=  
12
6+6=     7+5=     14-2=     
12+0=     10+2=     4+4+4=     
**Click on the link below to see the blog.**
    ** Goggles and Glitter in Grade 2 **